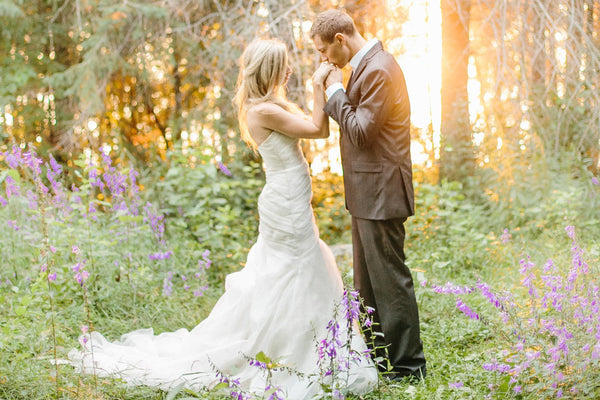 10 MOST POPULAR WEDDING THEMES
Introduction
THE WEDDING THEME is one of the most important parts of your wedding day. It's what makes your vision come to life and sets the tone for the rest of your celebration. Think about it: if you're having a traditional ceremony, you might want to go with a classic theme, while a more casual wedding might call for something like Rustic or Informal/Casual. And with so many options available today—from traditional to modern to Bohemian—it can be hard to choose just one! That's why we've put together this list of top ten wedding themes that are sure to inspire your imagination…and then some.
CLASSIC WEDDING
The Classic Wedding theme is the most traditional of wedding themes. Traditionally, this theme includes soft colors, lots of flowers and bows, a traditional dress and cake. You can also incorporate some modern elements with your wedding invitations that have a traditional feel to them. The best part about this style is that you can choose any color palette or design you like!
For Classic and traditional ceremonies, consider options that are structural and subtle in shape, detailing, and fabrication; taffeta and satin are great materials for classic outfits because they look beautiful when paired together but still give off an elegant vibe without being too fussy or overly ornate.
BOHEMIAN WEDDING
BOHEMIAN WEDDING
Themes: Bohemian, boho chic, boho
Color scheme: Earthy tones and bright colors (think yellow, blue, green)
Flowers: Wildflowers like roses or poppies; sunflowers are also popular in this theme
Dresses: Florals, lace dresses with embellishments like feathers. A two-toned flower girl dress easily evokes a more fairytale vibe than a classic one would. If the bride is opting for the bohemian look as well (see below), make sure that her wedding dress is appropriate for both themes
FAIRYTALE WEDDING
Fairytale Weddings are a celebration of love, but they're also the dream come true of all the little girls who grew up wishing they could be princesses. At least once in their lives, every woman wants to feel like she's living in a storybook and Fairytale is the perfect theme for couples who want to be swept off their feet by magic and romance.
The bride is treated as royalty on her big day and fairy tale weddings tend to have an abundance of details that make every other wedding look like it's missing something (hint: it is). The dress code usually lends itself more towards ball gowns rather than cocktail dresses with poufy skirts so your flower girl will stand out from the rest!
GARDEN WEDDING
A garden wedding can be as simple or elaborate as you want it to be. The most important factor is that you choose a venue that's appropriate for your budget, but also feels personal and meaningful.

If you're having a smaller ceremony at home, keep in mind that flowers and greenery are common elements in garden weddings. You might want to consider incorporating them into your decor and centerpieces.

If you plan on having an outdoor wedding, make sure there's enough space for guests to stand comfortably and move around freely during the ceremony; if not, consider renting chairs instead of using only chairs and tables—it'll save money and make things easier for everyone involved!

Find inspiration from nature itself by incorporating natural elements like flowers or vines into your reception décor (think: flower arrangements) or even including them in place settings like tablecloths or napkins!
GLAMOROUS WEDDINGS
The most popular wedding theme of the 2010s is glamorous weddings. Glamorous weddings are brimming with vibrant colors, luxurious fabrics, feminine details and tropical flowers that are perfect for an outdoor ceremony. They also make great use of glitzy accessories such as statement jewelry and lights, props and backdrops to create a romantic atmosphere.
The bride should wear a gown that complements her figure while remaining classy at the same time. She can choose from different types of dresses depending on her preference: ballroom gowns (long-sleeved), fishtail dresses (a fitted bodice with flared skirt) or mermaid gowns (a fitted bodice with tight waistline). The groom should wear a tuxedo or suit depending on his style preference.
MODERN WEDDINGS
Modern weddings are sleek, contemporary and stylish. They can be formal or informal, traditional or nontraditional. Modern color schemes include black and white, cream and gold, navy blue and silver. Traditional wedding colors include reds, greens and yellows.
Modern hairstyles for the bride could be updo's with pieces falling over the shoulders or a sleek style with loose curls at the bottom of her neckline. The groom might opt for a side part with his hair slicked back on top but left messy at the sides. Modern groomsmen may wear suits that are classic in style but updated with modern colors such as gray suits with pastel ties or brown ones paired with pink pocket squares to add a fresh pop of color to their looks!
ROMANTIC WEDDINGS
A romantic wedding theme is the perfect way to show your love for each other, with soft hues and floral arrangements that are sure to make you (and everyone else at the ceremony) smile. Romantic music played by a live band or DJ will help set the mood, while candlelight and dimmed lighting create an air of intimacy. Your wedding dress can be just as stylishly sweet as the bride's bouquet; dresses with lace trim and fluttering sleeves evoke romance in every detail. With styles like these available at David's Bridal®, it's easy to find an adorable look for your flower girl too! The romantic flower girl dress might include adorable frocks from soft vintage or floral fabrics: the scalloped ruffles, the intricate sleeves, or the sweet rose gold hue.
RUSTIC WEDDINGS
A rustic wedding is one of the most popular themes for a summer wedding. Not only does it play off of the warm colors and natural elements of the season, but it can also be designed to fit your specific needs. While you can choose from many different styles, like Victorian or country, there are some commonalities that will be present in all rustic weddings:
Floral accents: Florals always work well with this type of theme because they evoke images of gardens and greenery. Rustic flower girl dresses should feature floral patterns that complement your other flowers as well as any woodsy details you might have incorporated into your decorations or other décor items.

Handmade crafts: Since this type of wedding theme typically puts an emphasis on nature and its beauty, incorporating handmade crafts is often necessary if you want everything to feel cohesive throughout your entire event space (and not just certain parts). Your rustic flower girl will look adorable in warm shades of beige or ivory, ruffles or straight look for dresses that fit into your lovely rustic wedding backdrop
INFORMAL/ CASUAL WEDDINGS
Informal/Casual Weddings
Simple wedding invites
Simple wedding colors
Simple wedding décor
From relaxed ceremony setups to family-style receptions, these informal wedding ideas truly embrace a comfortable aesthetic. Examples include opting for a buffet-style menu with comfort food, a low-key setting like your own backyard; and cozy seating arrangements that'll make the guests feel right at home. Simple knee length flower girl dresses are also something to consider if you're aiming for an ultra casual feel in your ceremony setup.
VINTAGE/ RETRO WEDDING
Colorful floral arrangements

Vintage wedding invitations

Vintage wedding gowns

Vintage wedding cake

Vintage wedding favors
Smocked dresses are great for a vintage appeal, floor length with the olden time appeal.
Wedding themes can be used to help you decide your colors, materials and decorations. They can also be used to help you choose your dress, particularly if you have something specific in mind.
This popular theme is a classic choice for weddings with a romantic setting - think lace tablecloths and pink champagne! This theme works well for both winter and summer weddings as it allows guests to wear their most glamorous outfits without feeling too hot or cold.
Conclusion
The most important thing to remember with wedding themes is that they should be personal. Don't feel pressured into choosing a theme just because it's popular or because your friends are doing it. Instead, think about what you love and how that can translate into your day. If nothing else, this list will give you some ideas to start brainstorming!